Market SHOCK: Giant Wave Forming. . . Prepare for Wipe Out
Yes, its not your imagination, more and more people ARE having powerful Dreams and Visions of the events of the last days!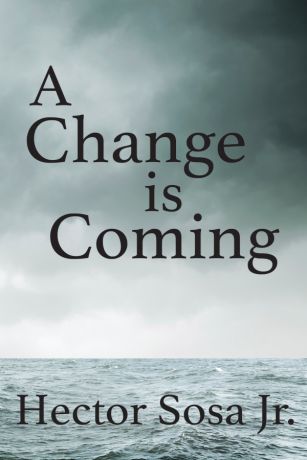 Hector Sosa Jr. was born in Puerto Rico. He began having visions of future events as a young boy, a gift he inherited from his mother. At age 13 he and his family joined the LDS Church, and the visions he had been receiving began to make sense as he learned more about the prophecies and doctrines taught by church leaders.
Among the events he has foreseen are:
Earthquakes in Utah
A national financial collapse
Plagues and sicknesses
Concentration camps on U.S. soil
An invasion from foreign troops
The Saints prevail against the enemy
Table of Contents
Chapter One:
An Inherited Gift
Chapter Two:
Settling in Utah
Chapter Three:
Visions as a Young Man
Chapter Four:
The First Earthquake
Chapter Five:
Plagues and Sicknesses
Chapter six:
The Gathering Begins
Chapter seven:
Departure to the Camps
Chapter Eight:
Financial Collapse
Chapter Nine:
My Personal Assignment
Chapter Ten:
Concentration Camps on U.S. Soil
Chapter Eleven:
The Second Earthquake
Chapter Twelve:
The Invasion from Foreign Troops
Chapter Thirteen:
Global Natural Disasters
Chapter Fourteen:
Zion Will Prevail
Chapter Fifteen:
Personal Preparedness
Chapter Sixteen:
My Testimony
Chapter Seventeen:
A Warning Vision
Appendix: The Vision of Charles D. Evans
Hector's visions are specifically meant to serve as warnings to his own family, but he hopes that by sharing what he has seen, it will help others prepare for the challenging times that will soon come upon the world.

Special Note:
The first copies off the press will all be hand autographed by Hector Sosa. All preorders will receive one of these limited edition autographed copies.!!
Would you like a sample of some of Hector Sosa's previously published Dreams and Visions? Visit his forum.
https://www.ldsavow.com/forum/forumdisplay.php?f=860
Want to join on the discussion of this new book?
https://www.ldsavow.com/forum/showthread.php?t=216367
Ready to
PLACE YOUR ADVANCE ORDER
http://www.abysmal.com/category/HS.html
I know Hector Sosa speaks the truth in what he shares in this book. The experiences he talks about and the details he gives pertaining to the things he has been shown are very similar, and in many cases identical, to what I have also been shown.
This book is another wake-up call. It is an additional opportunity the Lord is giving us to prepare for the days ahead. We need not fear if we will put our faith and trust in our Father in Heaven and in His plan for us.
— Julie Rowe