Mena Lee Grebin Chaos Is Coming To America Imminent Warning!
On Dreams, Visions, Mosaics and Blind Men
I urgently plead with each one of us to live up to our privileges as bearers of the priesthood. In a coming day, only those men who have taken their priesthood seriously, by diligentlyseeking to be taught by the Lord Himself, will be able to bless, guide, protect, strengthen, and heal others. Only a man who has paid the price for priesthood power will be able to bring miracles to those he loves and keep his marriage and family safe, now and throughout eternity.
—President Russell M. Nelson, April 2016 General Conference, Priesthood Session.
Mena Lee: Word of Warning--Hurricane
---
A Word of Warning: Do not take this hurricane lightly! We have to look at the whole puzzle, and not just pieces of it. This is not just "another storm."

In July of 2015, I posted a vision I had on my website, of a powerful hurricane that would scale the coast of the southeast. I said that I wasn't sure if it would come during that season (2015), or the next, but I knew it was coming, and the Lord told me that this would be a part of the judgment on America.

This storm's name, Matthew, means "Gift from God", and it comes right at the beginning of 5777, which is the year of the sword, after Jubilee, and in the midst of all the prophecies regarding the judgment of God upon this nation. This storm is a prelude towhat's ahead. Remember, the Lord told me "The Storm is Here."

I was residing in the Gulf Coast during hurricanes Katrina and Rita. Many people did not take Katrina seriously and because of this, nearly 1200 lives were lost. Katrina made landfall as a category 3 storm. This storm (Matthew), will scale the coasts as a category 4.

Please use wisdom in preparing and evacuating. Do not panic, and don't let fear guide you, but don't be foolish when it comes this storm. In all things, pray. Pray the covenant of protection (Psalm 91) over your homes, family, and pets.

I heard the Lord say that there was more mercy shown to Haiti, in this storm, then there will be for the US.

Be Safe

Mena Lee Grebin
Faithful Walk Healing Ministries
__________________
"I like to think that in the pre-mortal existence each of us were presented with the events of the last days and we fully saw what would be required of us and we committed to do this work. So when things seem tough, or the future seems uncertain and scary, I tell the mortal me to trust the pre-mortal me who felt I was up for the challenge. I knew me then better than I know me now." — Bob Walker (Mormon Tabernacle Choir Member)

-----------------------------------------------------------------------------------------------------------
Skull image of Hurricane Matthew spooks the Internet
http://www.cnn.com/2016/10/05/health...ew-skull-trnd/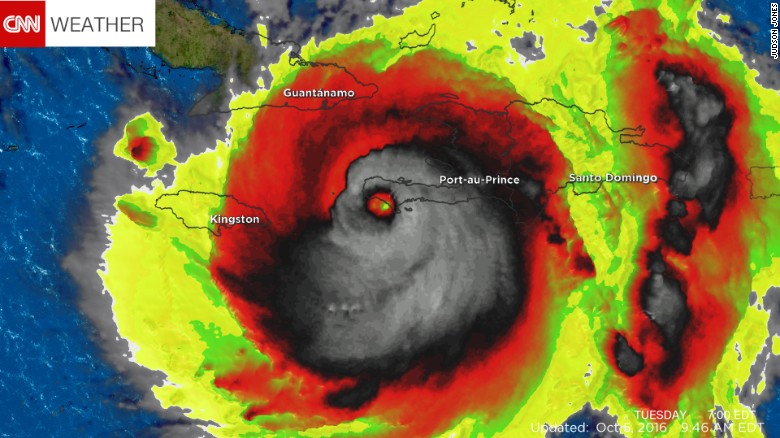 ---
---------------------------------------------------------------------------------------------------------------------------------------